This section contains different types – with pictures and technical details – of our trailers for special uses and transports.
These trailers are peculiar, created for different uses than those of our standard trailers. If, generally, it is up to the customer to calibrate his needs upon pre-existing models, in this particular category of trailers is the company Turatello the one to project, build and, in case, customize its frames according to the needs of the customer.
The capability to create similar trailer, "unique" because they are modelled on the specific needs of a single customer, arises from over forty years of experience in the field and from the presence of expert workers, prepared and – especially – sincerely enthusiast, but also from the continuous contact, kept throughout the years, with the clientele, that taught us how to understand perfectly the needs of a customer and to make them real. The results of this field experience are visible from the first stages of the design.
Transport of luggage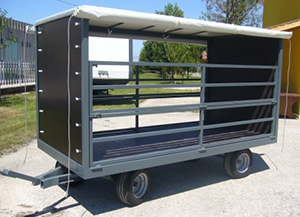 Mobile scanner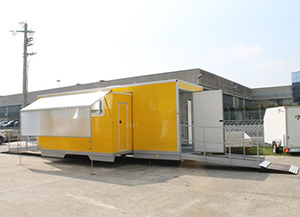 Shows and bands
Driving School
bicycle transport