A trailer is more than a simple box trailer for the transport of horses or other animals. A trailer is a transport specifically made to carry the horse: it's a box trailer that can carry one or two horses, necessary for those who want to go trekking, or go horse riding in groups.
When you choose a trailer to transport a horse, you have to make sure it can carry your horse safely. Also, it's important to keep in mind some rules of road safety. While driving, you have to know the weight of your horse, of the transport and the gross weight of the load: if it doesn't exceed 35 quintals, it's enough to have the category B driving licence, otherwise the driver has to own the B-E or the C licence.
In this section you will find pictures and details of our horse trailers. They are entirely built by our company, with tubular galvanized steel, welded and varnished, torsion bar axles, AL-KO mechanics and inertia braking.
All trailers are created in their standard version and can be costumed according to every need: with front ramp for loading and unloading, saddle rack, costumed colour, or any other way.
All of Turatello's products are totally equipped: standard equipment includes spare wheel, openable front window, interior light, frontal inspection door and stuffed stable rails.
Spirit 2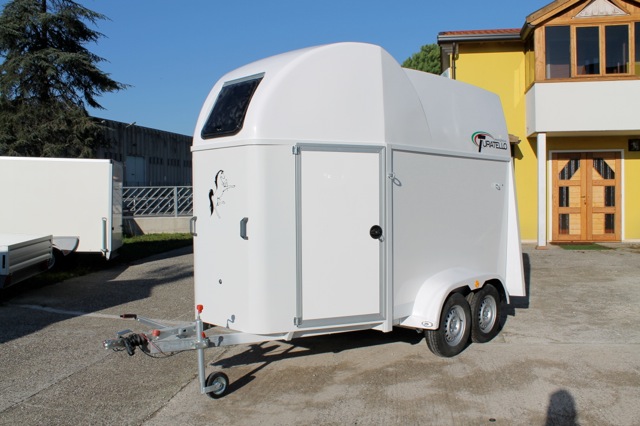 Spirit XL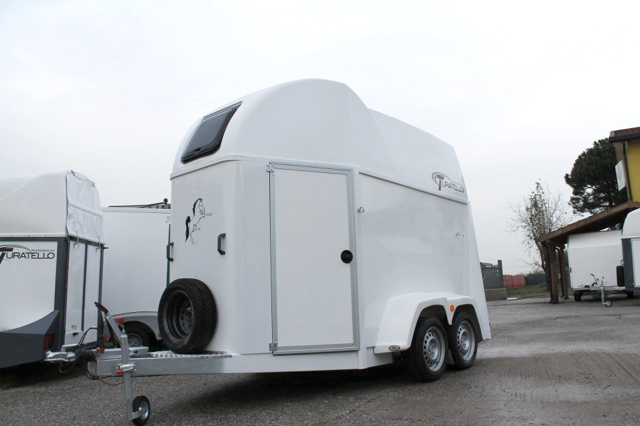 Plus
Plus Living