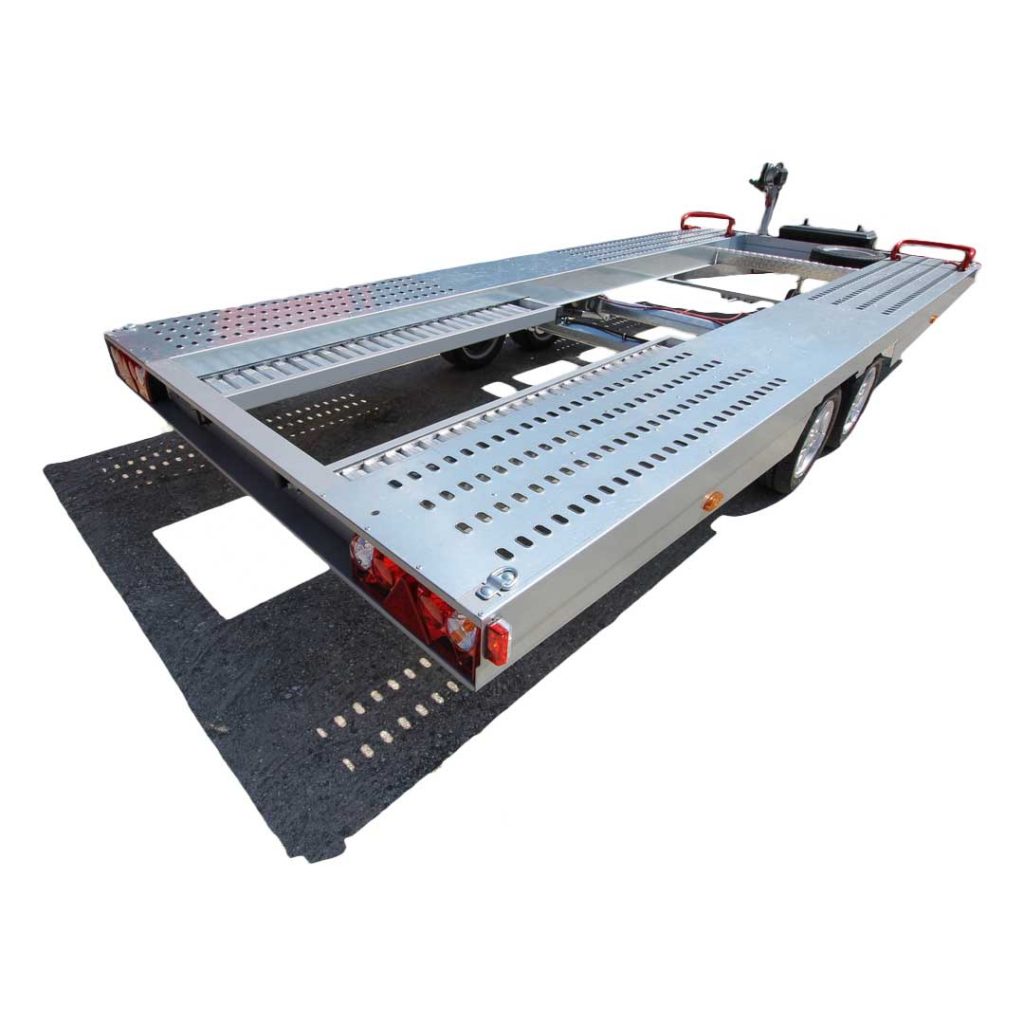 Open trailer for light transport
Large loading surface, solid and light chassis at the same time, easy loading, make this trailer the ideal vehicle for professional car transport.
 
Galvanized frame, ALKO axles, standard tilting system, 900 kg manual winch, two professional wheel stoppers, perforated platforms included and two aluminum ramps placed under the platform.
A trailer lowering system is available on request to facilitate loading with manual or electric control!
Other options are available, contact us for more information.