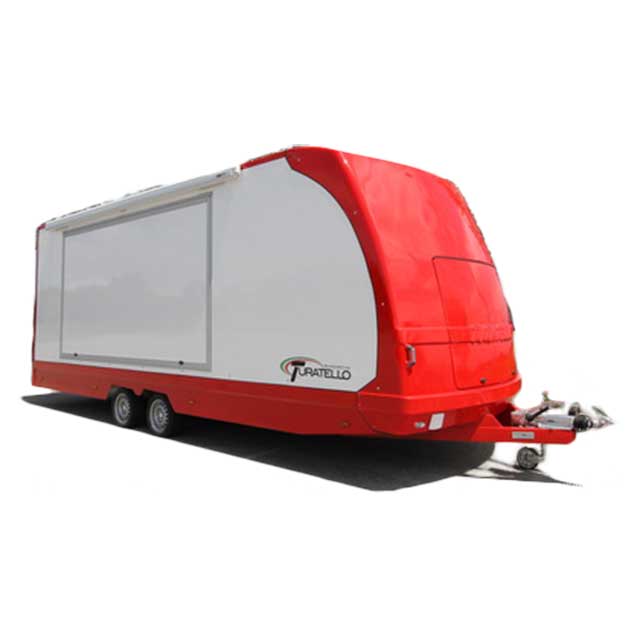 Box body transport trailers
The trailer for transporting two classic or racing cars, in two sizes from 8.20 and 9.50 m, for the XL variant total length, also available in the BRA version (hydraulic system that allows lowering of the trailer to ground level) is the means of transport for your car and keeps it sheltered from climatic conditions and prying eyes!
Our thirty-years of experience in the racing sector has allowed us to make a "perfect" trailer, especially designed for motor sports and for professional transport with very low angles for loading sports cars / single-seaters and with numerous drawers and interior spaces for housing spare parts.
The standard equipment includes an internal, movable shelf that is hydraulically assisted by a manual or electro hydraulic pump, with a manual winch, a cushioned rear ramp, a cushioned LH side tailgate, a front flap, rear wheels for support and the spare wheel.
Many other options are available such as a double side door, access door, electric winch, internal LED lights, custom paint, alloy wheels and much more!