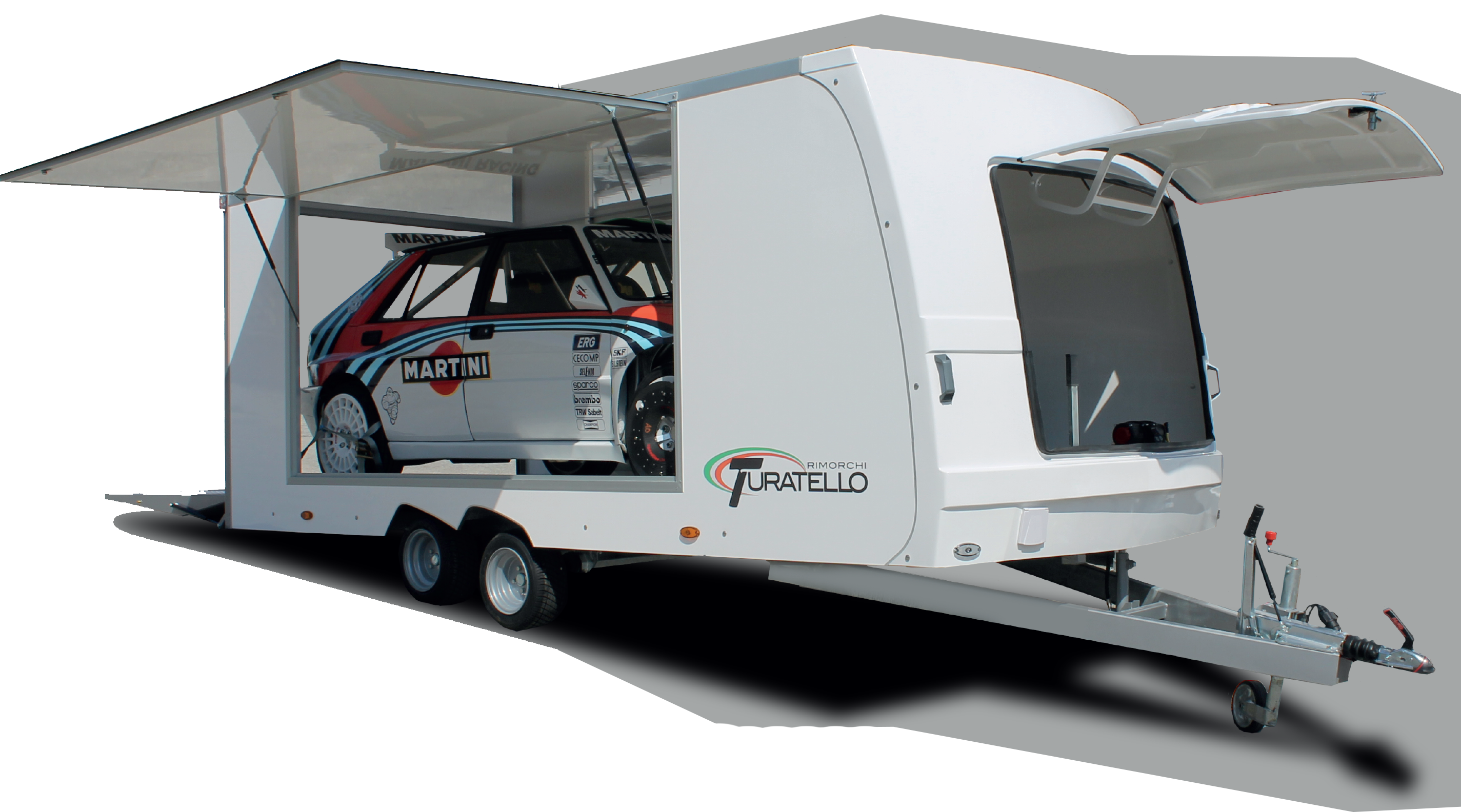 Internal Useful Measures : 630x210x220h cm
External Measures : 490x198x162/180h cm
Gross Weight : 2000 Kg
Loading Weight : 1150 Kg (+ Optionals)
Wheels : 195/50-R10
Tilting frame
Galvanized frame and platforms
Strap fixing points
Lowered central locker
Front & left side doors
Post-cushioned ramp
Manual Winch & Spare Wheel
Rear support wheels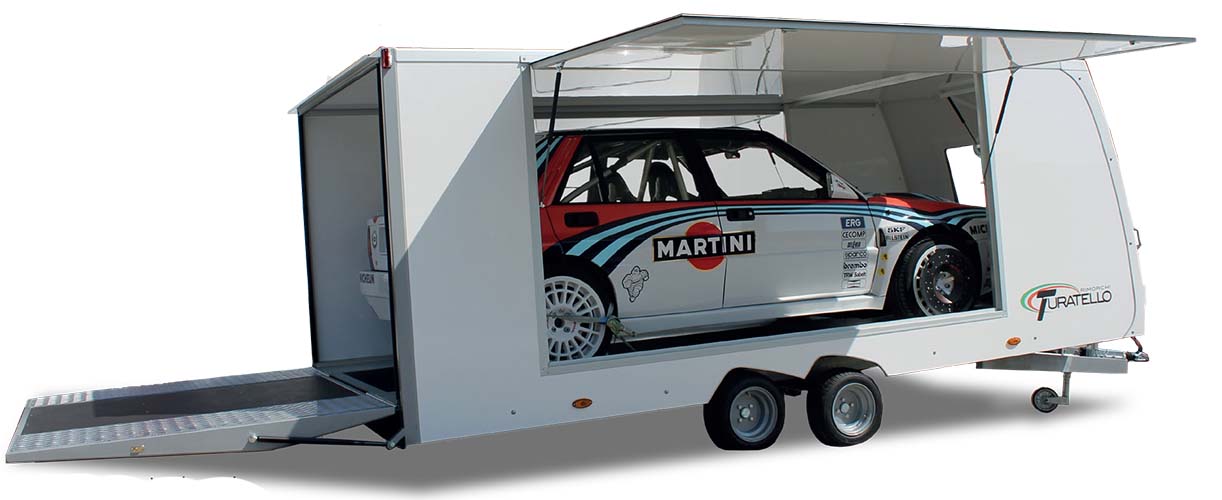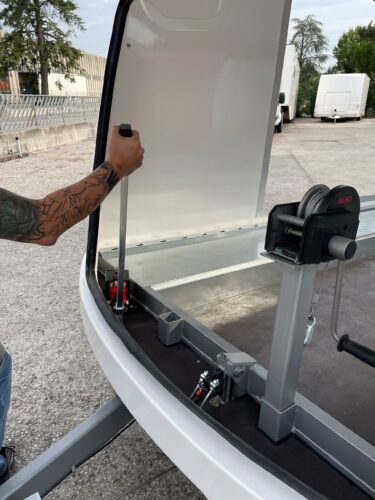 Tilting system with internal
pump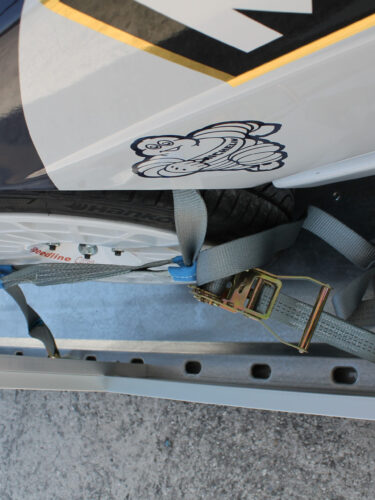 Plates with holes for
straps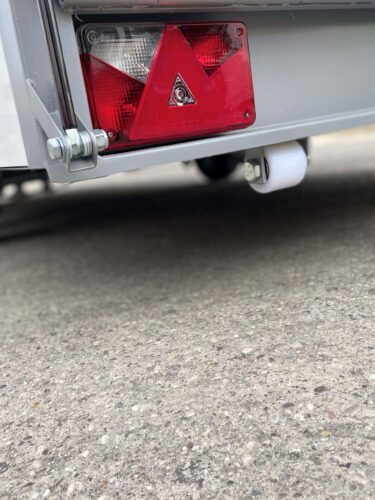 The smallest of the vans for car or vehicle transport, the F20 model is the right way to transport the race car or the light road, while maintaining a lot of useful internal space and your car protected from climatic agents and prying eyes!
The standard equipment includes the tilting system, a manual winch, a cushioned rear ramp, a cushioned left side door, a front door, the rear support wheels and the spare wheel.
Many other options available, such as the double side door, the access door, the electric winch, the internal LED, the customized paint and many other options.
Contact us for a personalized quote.