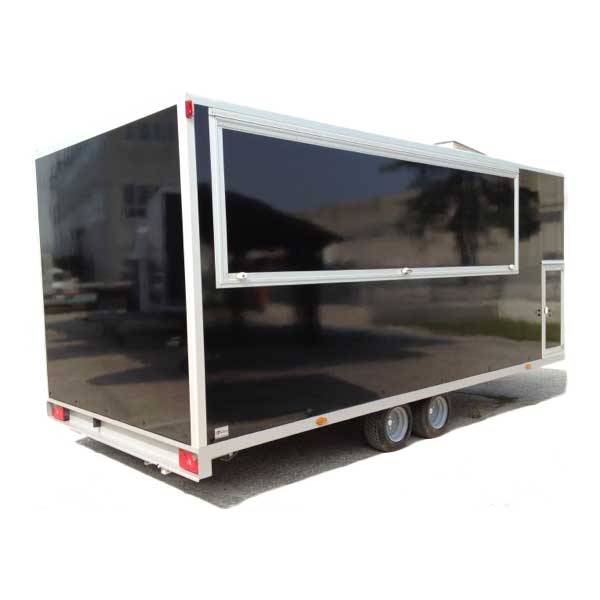 The trailer for the itinerant sale
Trailer for itinerant sales, freight or special use store. Truck with a double axis; total weight to 20 quintals, with possibility of downgrading according to the requests of the customer.
The Model 10020 is the ideal choice for those who want to have a trailer for itinerant sales, intended for food and non-food! Made with a tubular galvanised steel frame, with an insulated box body sandwich panel and fibreglass profiles made of anodised aluminium.
The standard equipment includes a side door made to measure, a single tailgate or a door to access the rear. Can be customised at the request of the customer with doors and hatches according to taste!