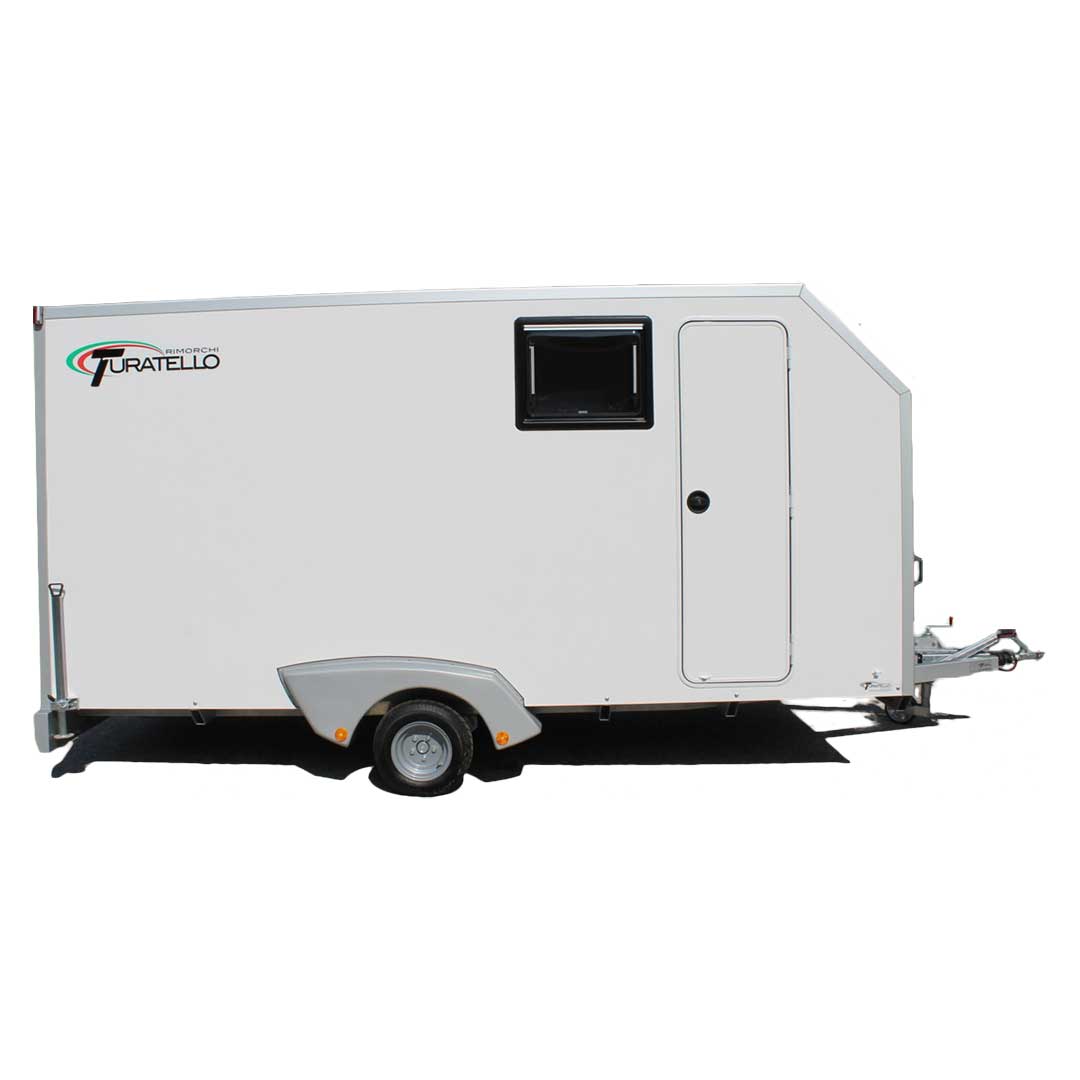 Trailers with living area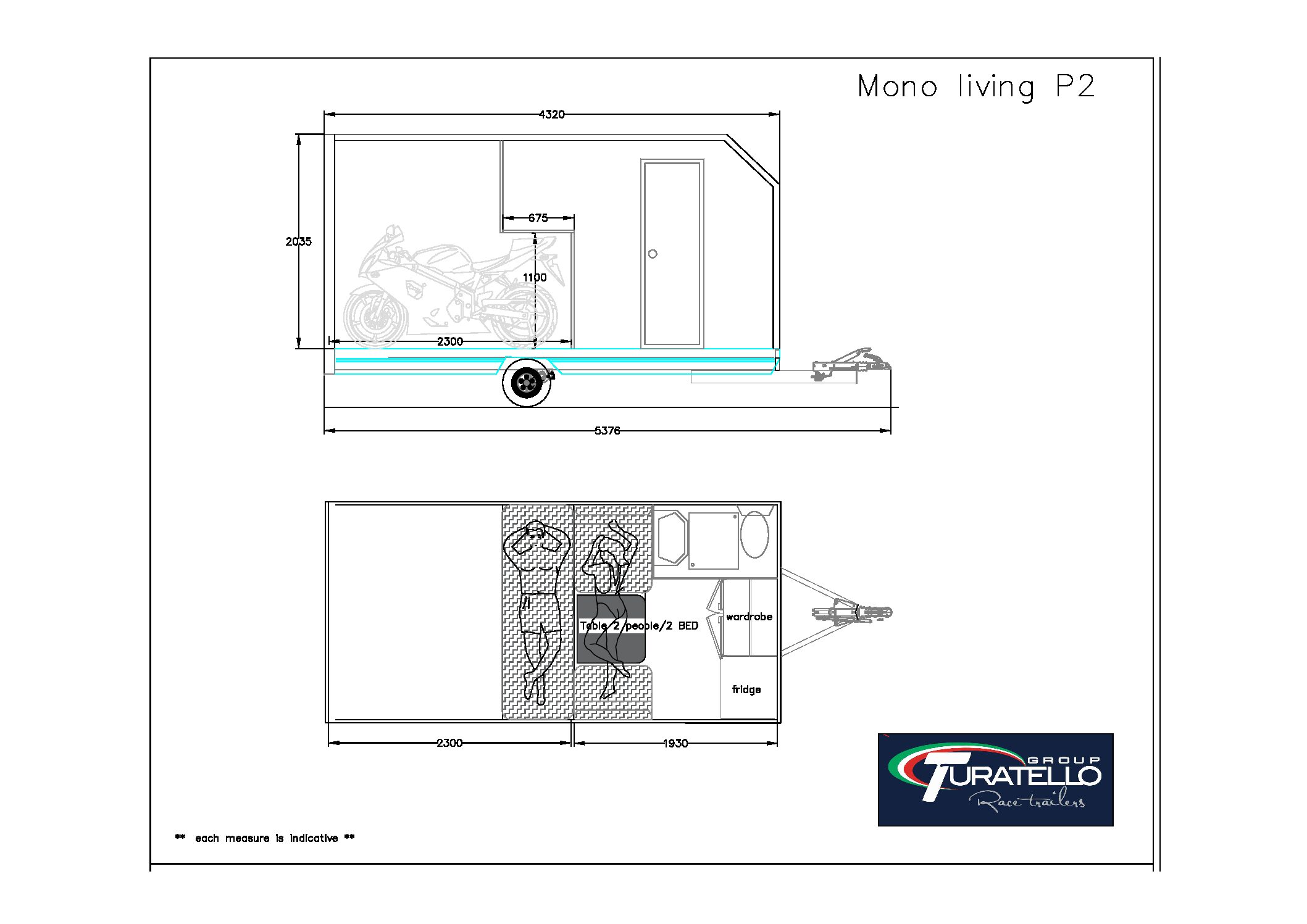 The Mono Living Model meets the numerous requests to have a living area with 2/3 spaces combined with the transport workshop area for motorbikes / Karts / Quads / goods, usually used in racing can also be used for other uses. The trailer is put together with ideal fittings for those who want to combine their passion with an excellent living area within the paddock. Great for the racing days, holidays or for long transports trips. Comfortable, complete with everything you need for the overnight stay, customisable depending on needs, light and practical for transport.
The standard equipment of the living area includes a cabinet door clothes, lockers and storage shelves, dinette with cushions, foldable table, two or three beds, an openable window, two portholes, a shower tray, chemical toilet, refrigerator, TRANSFORMER 220/12V equipment, a boiler for hot water and water tanks, but can be customised with TV, air conditioning, heating, kitchen electric or gas units to suit your needs. The layout of the rear area includes a tailgate, and a large garage space, customisable with side door, tailgate, etc.
Several other options are available on request!