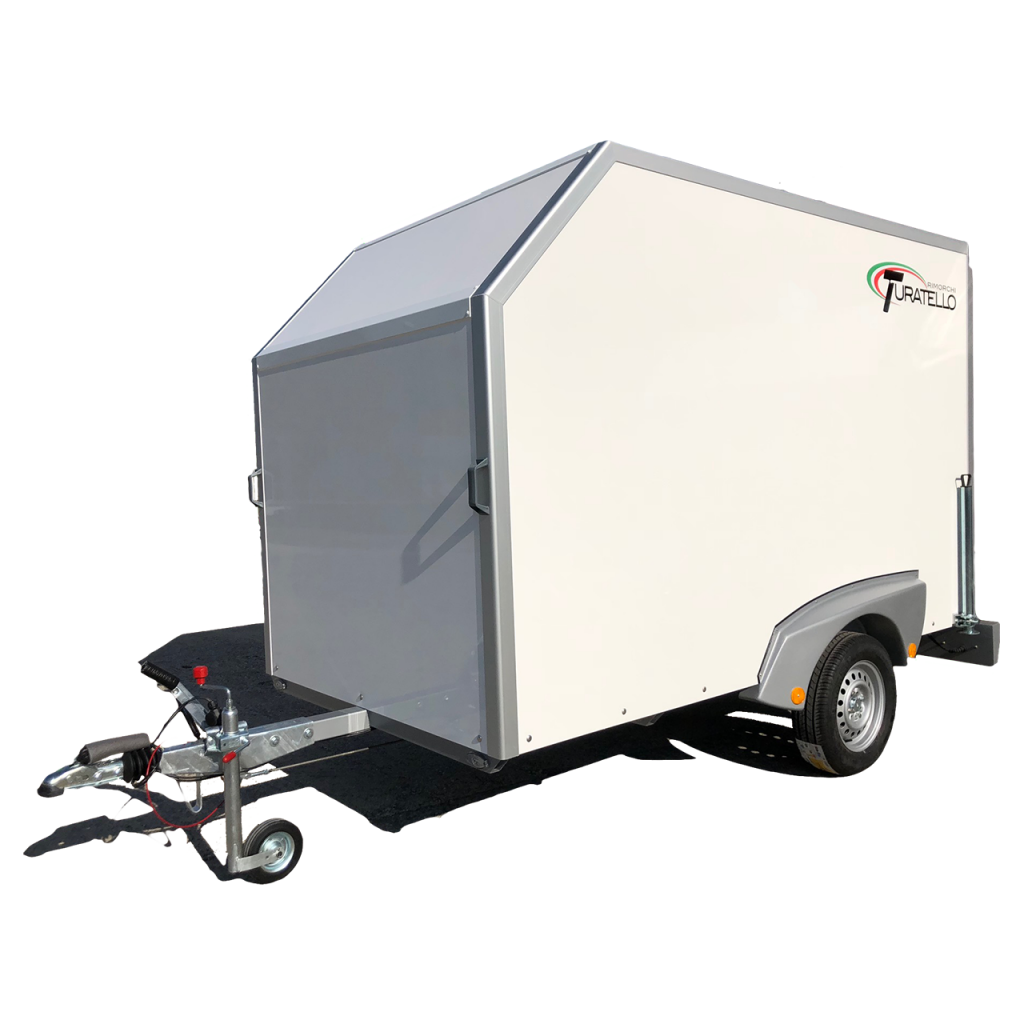 Box body trailer for heavy transport
Goods trailer, on one axis. Great for transporting everything from motorbikes to karts, home furniture, wood, baggage and anything else that may come to mind. Available in two versions, with a total of 750 or 1,000 kg in weight, depending on the load required.
Designed and built by us in our Padua factory, in tubular galvanised, welded and painted steel. The box body is made of fibreglass sandwich panel with internal insulation (camper type), with anodised aluminium profiles. 13 inch wheels, spare wheel and the foot of the stationing of series. The floor is made of film-coated plywood, with bar axle with AL-KO mechanics and torsion with inertia braking system.
Possibility of customisation: in accordance with the requests of the customer, we can customise the doors, ramps, height and size of the box body.