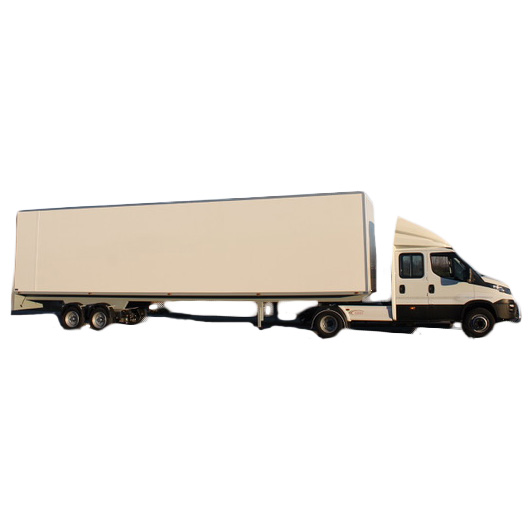 The semi-trailer for freight transport
Made of galvanised and painted steel with sandwich panels made of 35 mm insulated with fibreglass reinforcements of internal aluminium, tyre axles and 17.5 inch wheels, ideal for the loading of goods for commercial use, with plenty of space for storing materials.
Several variations and measures available, and we can make your requests to measure.

Contact us for a customised quote.