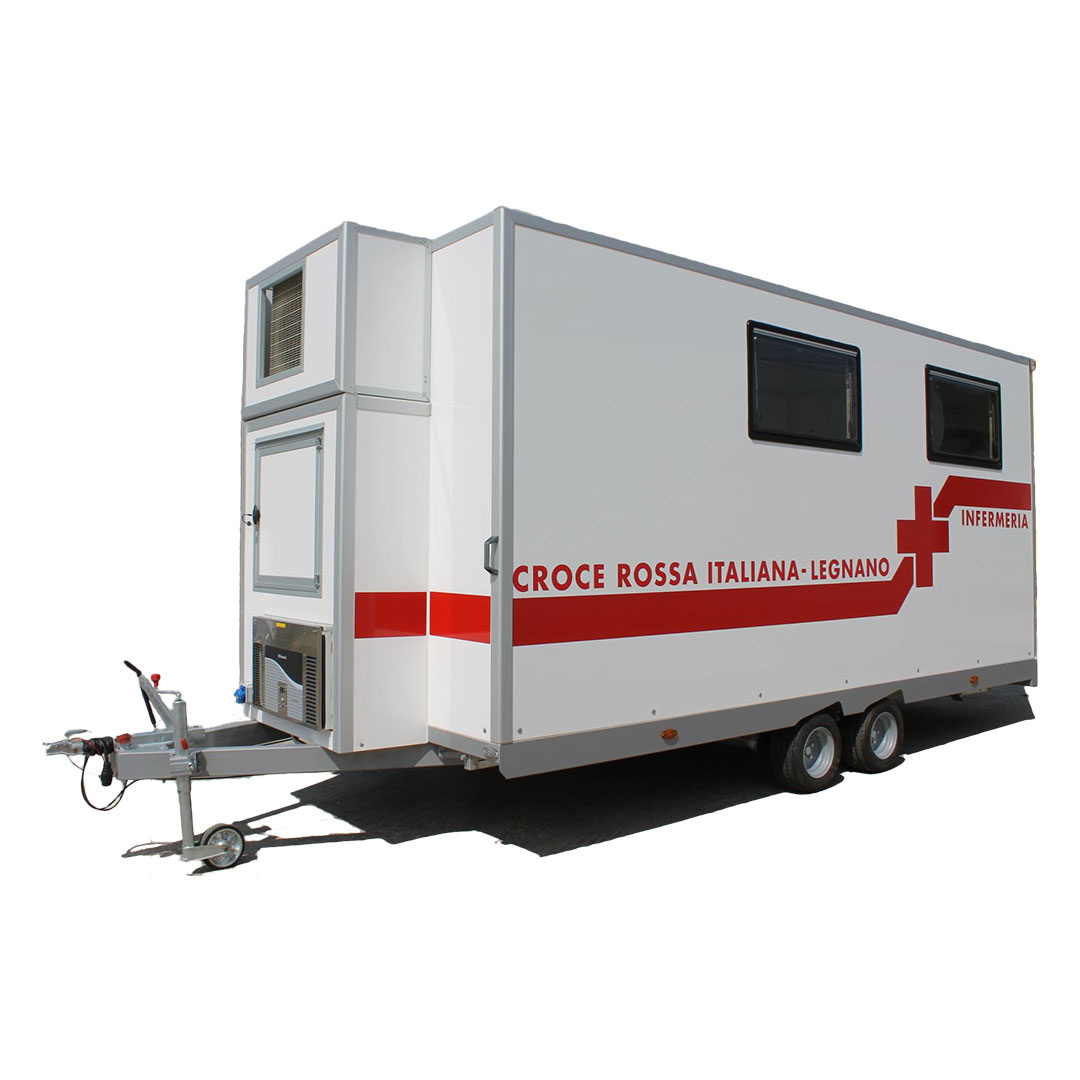 Trailers of different lengths and weights made to customer specifications ready to be operational in a few minutes, fast and can be positioned by one person.
Is equipped with layout to the measurements of the customer and can be customized with doors, windows/portholes, side curtains, stairs for access, ports and internal partitions.
As with all our products, we help you find the ideal size for your purpose. You only have to ask.
Our trailers are available in different lengths from 4 to 12 m in total length.