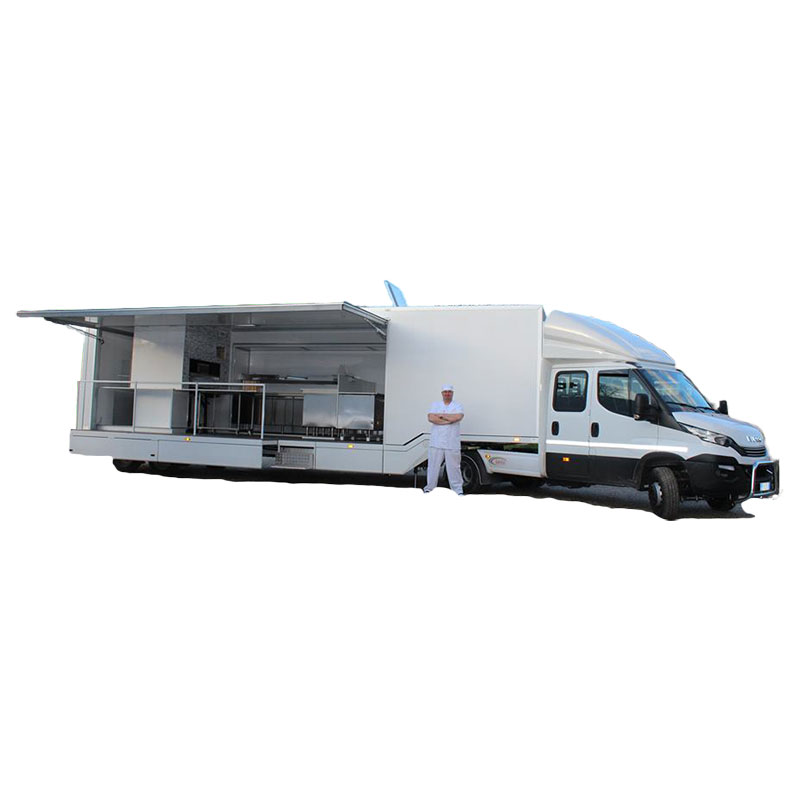 Mini Truck articulated vehicles for commercial activities
Semi-trailers for SHOP USE designed to measure and on design/ customer request. Made of galvanised and painted steel, with sandwich panels made of 35 mm insulated fibreglass with reinforcements made of internal aluminium, axles tyres and 17.5 inch wheels.
Extensible islands to taste, hydraulic hatches, and technical compartments inside! All implemented electro-hydraulically with a simple remote control!
Several variations and measures are available, and we can make your requests to measure, so contact us for a customised quote.